LePera History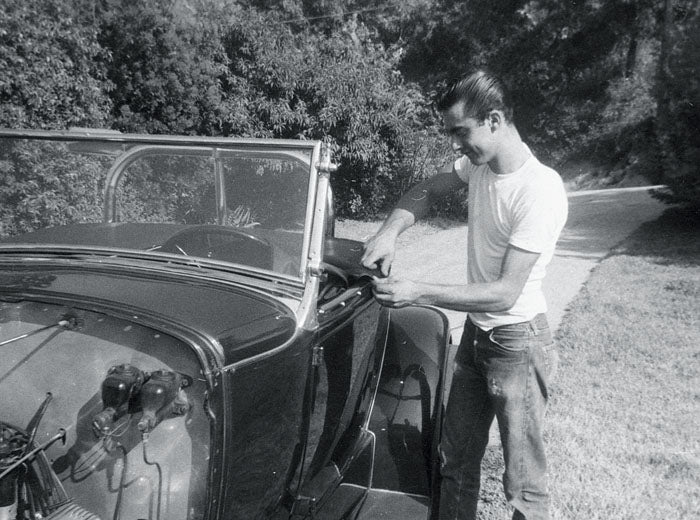 It was 1972 when Bob LePera took a chance…
Bob's career unknowingly started at the ripe old age of 12. His parents would often bring him down to their leather goods shop in downtown L.A. in the early 50s. It was here that he would come to learn the skills of a true artisan. As a teen he was already creating exotic watch bands, belts, and wallets.
In high school, Bob's passion, like so many kids of the 50s and 60s, turned to cars. He quickly started tinkering with the interiors of his family's beloved Studebakers. After completing the interior of his personal supercharged Lark, friends and locals at his favorite hangout (the original Bob's Big Boy in Glendale, CA) took notice. Word spread fast and he began an amazing little grassroots upholstery business out of his parents' garage. After just a few weeks, customers were lined up to get a Bob LePera original interior. From Gull Wing Mercedes to Hot Rods and Roadsters, Bob was doing them all. It's from this garage, in 1961, that Bob's first motorcycle seat was commissioned.
His talents landed him a full-time job working alongside Tony Nancy, the world-famous drag racer and upholsterer from the 60s and 70s who specialized in dragsters, show and exotic cars. It was here that Bob's skills were refined and perfected. There were many special projects that he undertook while working with Tony. One of his coolest jobs from that time had him leather wrapping and hand lacing the steering wheel for Steve McQueen's Mustang for the movie "Bullitt." After rubbing elbows and upholstering cars for some of the biggest names in drag racing and Hollywood, Bob was itching to get out on his own.
As the 70's approached, the chopper scene took off. Bob began doing more and more custom motorcycle seats and realized that motorcycles were his true passion. The bikers at the time, as they are today, were as enthusiastic about their bikes as people of the 50s and 60s were about their cars. Bob jumped at the opportunity to show them how good a custom seat could be. Whether it was on four wheels or two, Bob's attention to detail and pride in his craft would become the foundation of LePera.
LePera has been one of the most respected names in the industry for over 45 years. Just as his parents did, Bob taught his kids the trade, hard work, and dedication. Now, Bob Jr., head of design and marketing, and Christine LePera, head of sales and the Dealer/Distributor network, continue the family legacy. The second generation, along with the dedicated craftsmen and women who make up the entire LePera team, are inspired to make custom seats that we are proud to put our name on. Bob's spirit and passion is evident in every seat that passes through our doors.
We are so thankful that Bob took that chance.